We are Tas Caliper and we are a manufacturer of brake calipers for classic cars based in northern Jutland. We renovate and repair brake calipers through our specially developed processes to deliver the same high quality as expected from new calipers. We offer a renovation service, where we renovate and repair your own calipers for you. Furthermore, we now offer powder coating of the calipers in classic colors.
The company was founded in 2016 and the founders are a team of passionate specialists with different fields of expertise. The owners consist of the CEO with many years of experience with production management in the renovation industry. Our quality responsible has more than 12 years of experience with quality management, and our production technician has 15 years experience of working with brake calipers and more than 20 years of experience in the automotive industry. This combination results in a well-rounded business with all the competencies and experience necessary to meet the individual customer's wishes.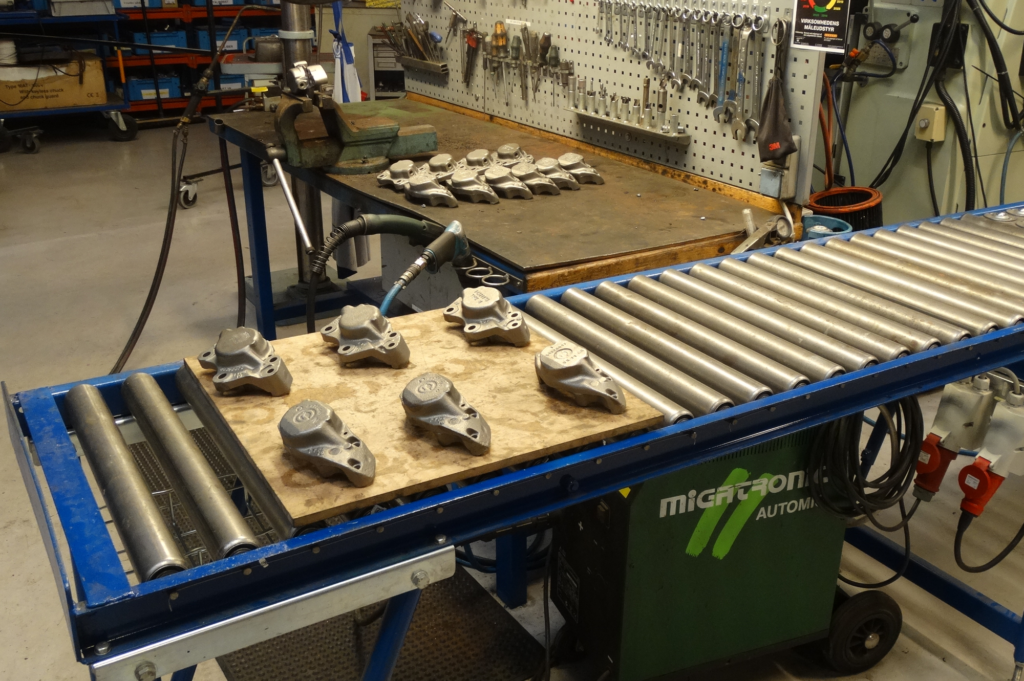 Our core values
Our passion for classic cars and high quality is also reflected in our core values, where a welcoming and flexible service, as well as high-quality products and advice, is at the center of our focusing area.
Quality above cost:
Relying on our long-lasting expertise and experience in the industry
Using original equipment core parts and high quality components
Produced by hand in Denmark utilizing local suppliers
Follows the quality and safety standards of OE manufacturing
Service above speed:
Transparent and honest communication in both sales and advice-giving
Always open for special requests in regards to renovation, repair and painting of calipers
Trust and openness creates satisfied and loyal customers
Our specially developed processes
Our processes and tools for renovating classical brake calipers has been specially developed over the course of several years, in collaboration with both Danish and international cooperators. You can read more about our processes in the following.
If you have further questions feel free to Contact us.